At last I have read your interesting book and have learned lot of things I did not know before. I am really impressed of your hard work to go into details of stories and all facts you have found. I am glad and thankful to you for the book.
The guitar makers' history is thoroughly well-researched. It was fascinating to read about the guitar's popularity with American folksingers during the 1960s. As you know, Olga herself was a folk singer (mezzo-soprano) and guitarist (classical guitar), and sympathized with, but was never associated with the anti-war student protests of that era.
I took special pleasure in reading about the first use of nylon strings (pp. 104-108) by Olga at her Town Hall recital in NYC, 1946.
I'm impressed by all the extensive research you've made. Very interesting details to read!
Dear Wouter, I am very impressed and am in awe how much work and research you must have put into the book. Congratulations Wouter, on a marvelous work of art.
Being brought up in the Gothenburg area, I knew of and had heard of the Levin guitar factory of course but had never visited the place.
It was not until I met Bud and he visited the factory that he and I were invited to Göran Levin's house one beautiful Swedish summer day. As you know, the rest is history.
I have browsed the content and especially the parts connected to my father. I am sure he would have been very appreciative of your work.
My dad did visit Brüder Fuchs but only once or twice during his lifetime. He maintained correspondence and always placed an order for German Spruce tops for more than 30 to 40 years. He spoke very highly of Norbert Fuchs and he would have concur that the Brüder Fuchs had the best supply of spruce and maple during those years.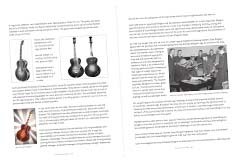 Contents
Since 1972 I've been looking for Levin and Goya guitars, and I was triggered to look into their history.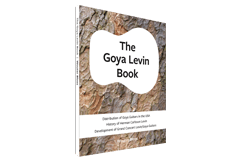 Order
Do you like to know more about Levin and Goya? You can order this book now.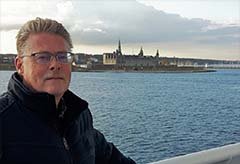 Author
Wouter Blees plays the guitar and hopes to one day build a classical guitar himself.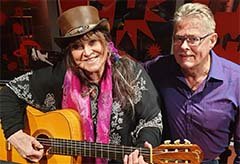 Reviews
Melanie Safka wrote the foreword. She performed at Woodstock and won an Emmy Award!